Pumpkin is so the new chocolate.
It's that time of year – pumpkins are in abundance! I've come across some excellent pumpkin cookie recipes lately, and I wanted to share these beauties with you!
How awesome is pumpkin!? It's so wonderful that it can be either a sweet or savoury. Sweet is amazing — just think of pumpkin pie, pumpkin parfait, pumpkin bread! And the savouries — pumpkin soup, pumpkin salad, stuffed pumpkin… the possibilities are endless!
Here are 12 Pumpkin Cookie Recipes to get you drooling. Add these to your cookie recipe collection. You won't be disappointed!
Pumpkin Cookies with Maple Frosting by Healthier Steps
Vegan Pumpkin Spice Oreos by Feasting on Fruit
Pumpkin Chocolate Chunk Cookie Dough – 3 ways – By the Spoon, Bites, or Baked by Feeding Your Beauty
Gluten Free Pumpkin Peanut Spice Yo-Yo's by Delightful Vegans
20 Minute Chocolate Pumpkin Cookies by Two City Vegans
Vegan Pumpkin Spice Chocolate Chip Cookie Cake by The Vegan 8
Pumpkin Pecan Breakfast Cookies by Vegetarian Gastronomy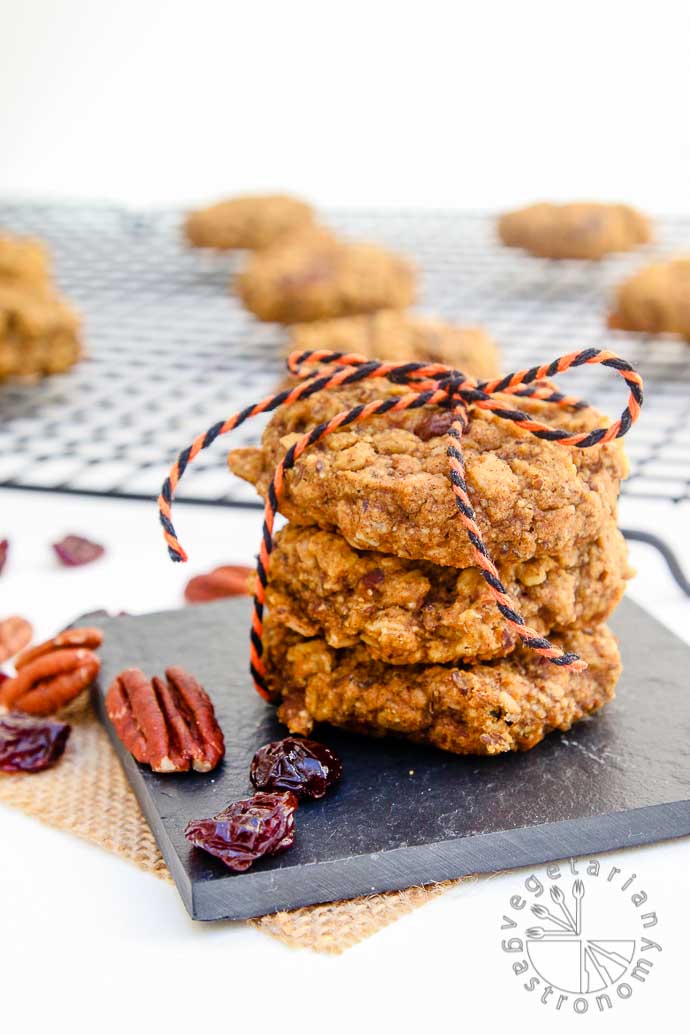 Vegan Pumpkin Sugar Cookies by Minimalist Baker
Vegan Pumpkin Whoopie Pies by Namely Marly
Pumpkin Chocolate Chip Cookies by Connoisseurus Veg
Vegan Pumpkin Snickerdoodles by Vegan Richa
Vegan Pumpkin Spice Cookies by Veganosity