I just love homemade gifts at any time of the year! But Homemade Vegan Food Gifts for Christmas is my ultimate favourite!
Apart from the obvious saving money, homemade food gifts also save the environment. Who wants one more trinket sitting on their shelf that they don't use? I love it when people give me homemade food gifts because it means they actually took time to make something with love and then I get to use it and enjoy it! (and then miss it when it's gone!)
Also homemade food gifts are the perfect gift to give someone that has everything! They still need to eat, right 😜
If you're in the same boat – or if you've left it a little too late to do your shopping and don't fancy the crowds, I thought I'd put together this great collection of Homemade Vegan Food Gift Ideas!
I've separated this collection into a few different sections, which are:
TRUFFLES (got to have truffles on the Christmas table!)
NUTS, POPCORN AND MUESLI
COOKIES!
FUDGES, BARKS AND ROCKY ROAD
MINCE, SAUCES, JAMS AND BUTTERS
DRINKS AND LIQUORS
OTHER EDIBLE GIFT IDEAS (including DIY food, mayonnaise and more!)
TRUFFLES:
Kicking it off with these insanely good looking Peppermint Candy Cane Truffles by Where do you get your Protein
Gorgeous Chocolate Nut Covered Truffles by Karen Luvs Life
Sugar Free Coconut Ice Truffles by The Hungry Herbivores – a delightful and healthy twist on the classic truffle!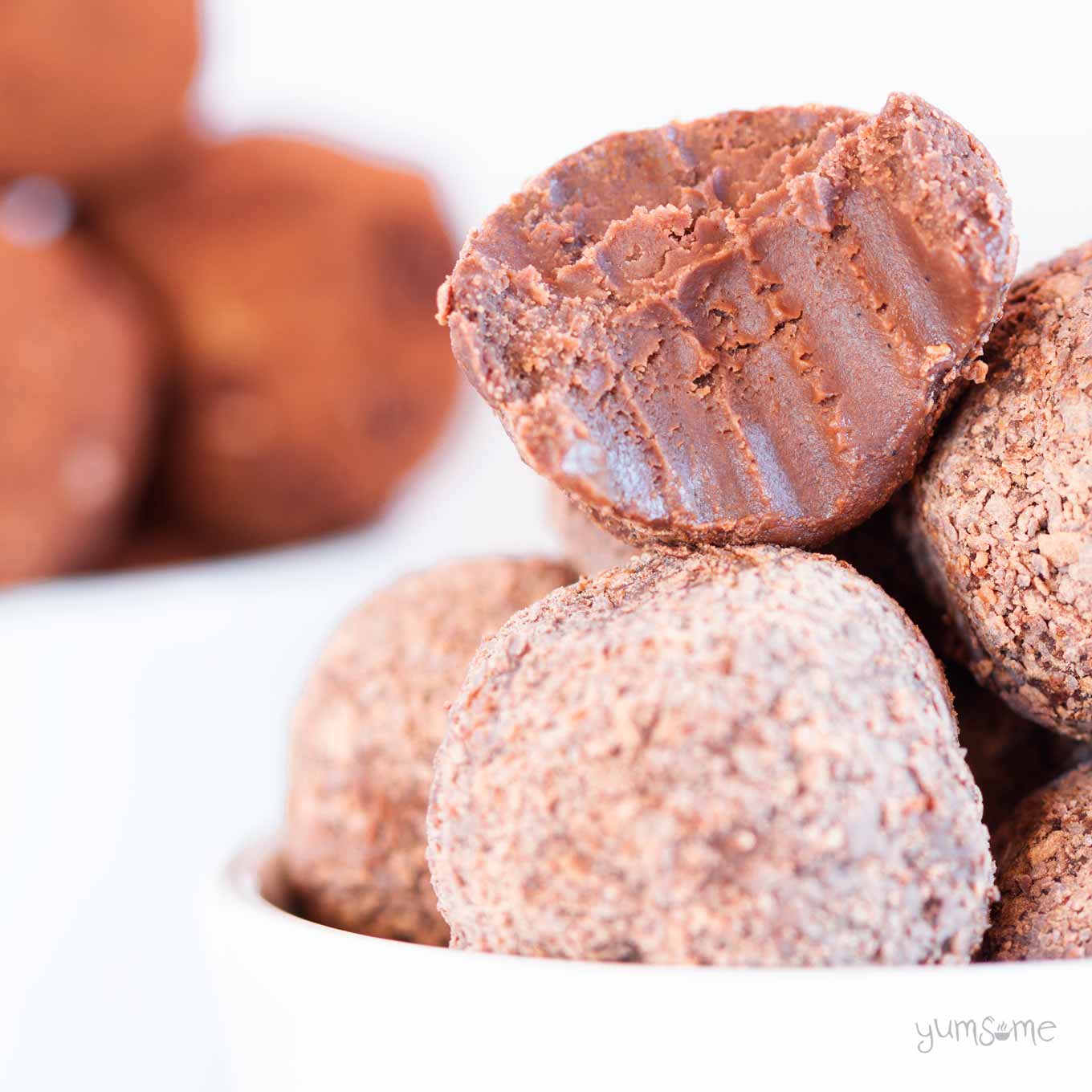 Vegan Raspberry Chocolate Truffles by Yumsome sound absolutely incredible!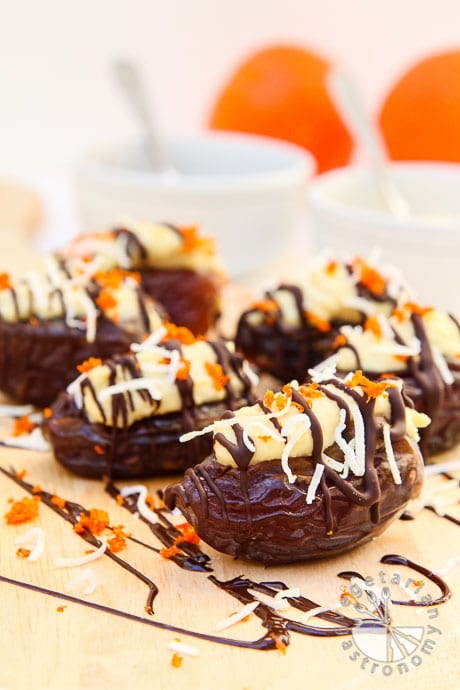 Technically not a truffle, but these Dark Chocolate Covered Dates stuffed with Orange Coconut Cream look so delectable and beautiful! Recipe by Vegetarian Gastronomy.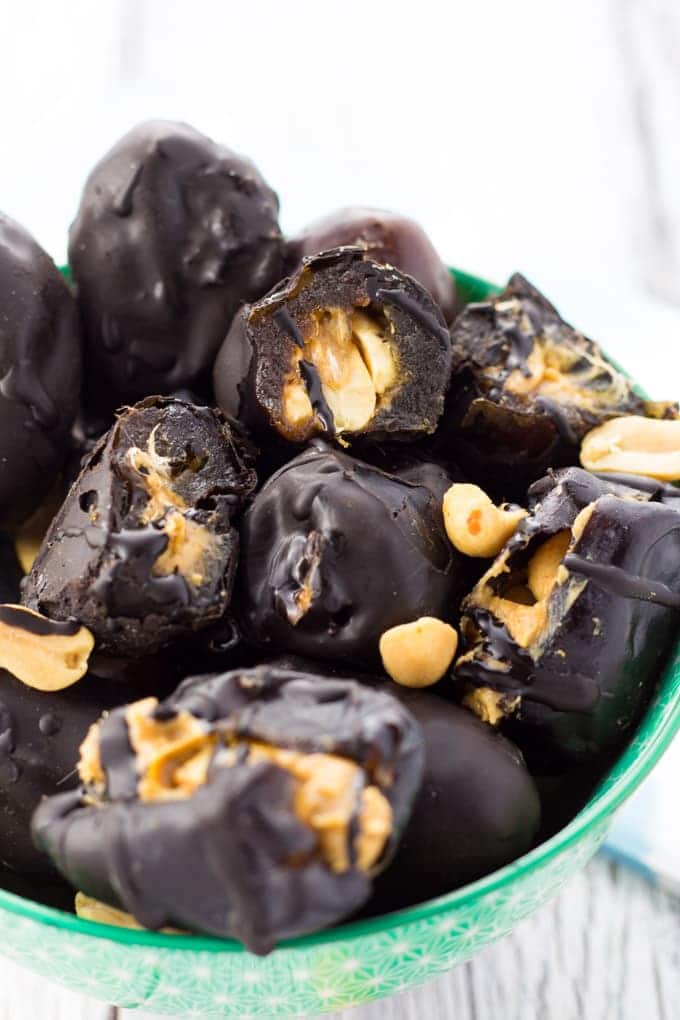 And these Peanut Butter Stuffed Dates with Chocolate sound absolutely heavenly from Vegan Heaven!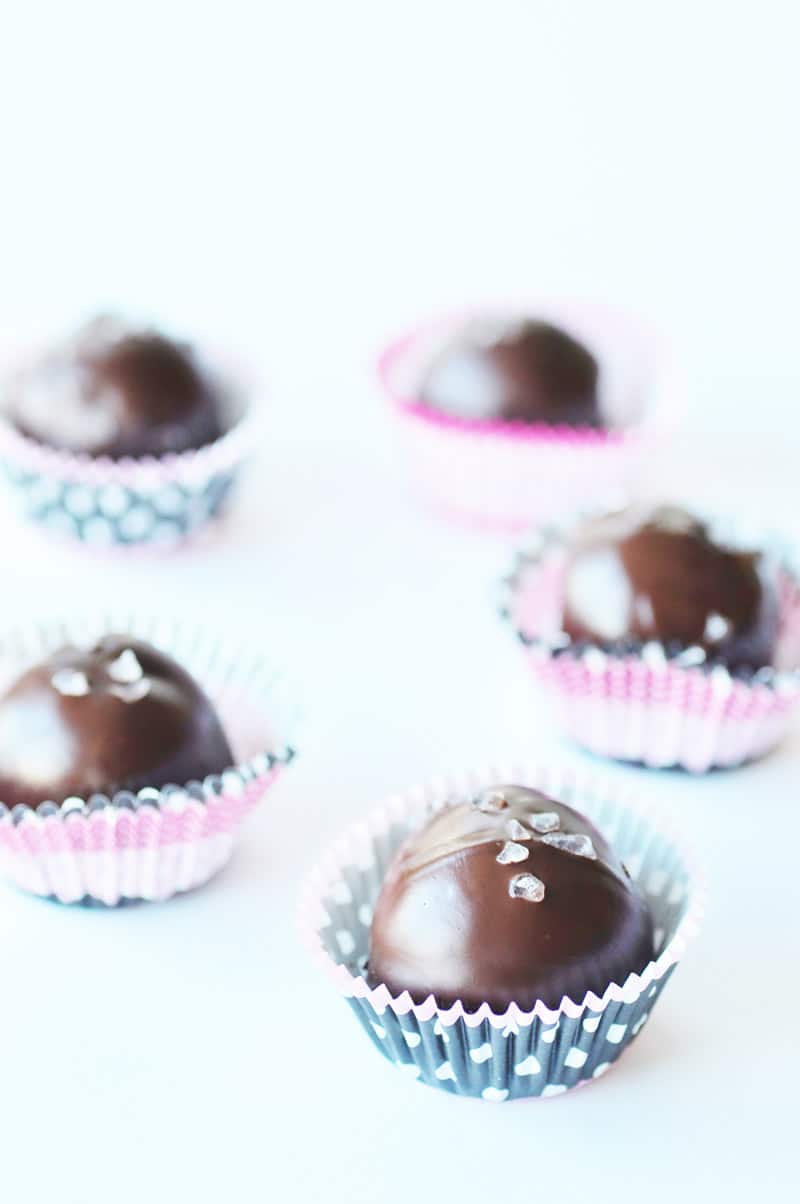 Wish I was biting into one of these 5 ingredient Vegan Turtle Truffles right now by Veganosity!
How amazing do these Gingerbread Peanut Butter Cups look by Healthy & Psyched!
Vegan Rum Balls are a definite must make this Christmas! Recipe by Beautiful Ingredient.
These Vegan Cashew Chocolate Truffles by Rhian's Recipes sound super velvety and yummy! Truffles are a must for the Christmas Season!
Loving the look of these No-Bake Snickerdoodle Pops by Pretty Pies!
Dark Chocolate Mint Truffles by Delightful Adventures – these sound incredibly good! And chocolate and mint is so festive!
NUTS, POPCORN AND MUESLI:
Chai Spiced Nuts by Delightful Vegans – these are so moreish you won't be able to stop eating them. Perfect for the Christmas table!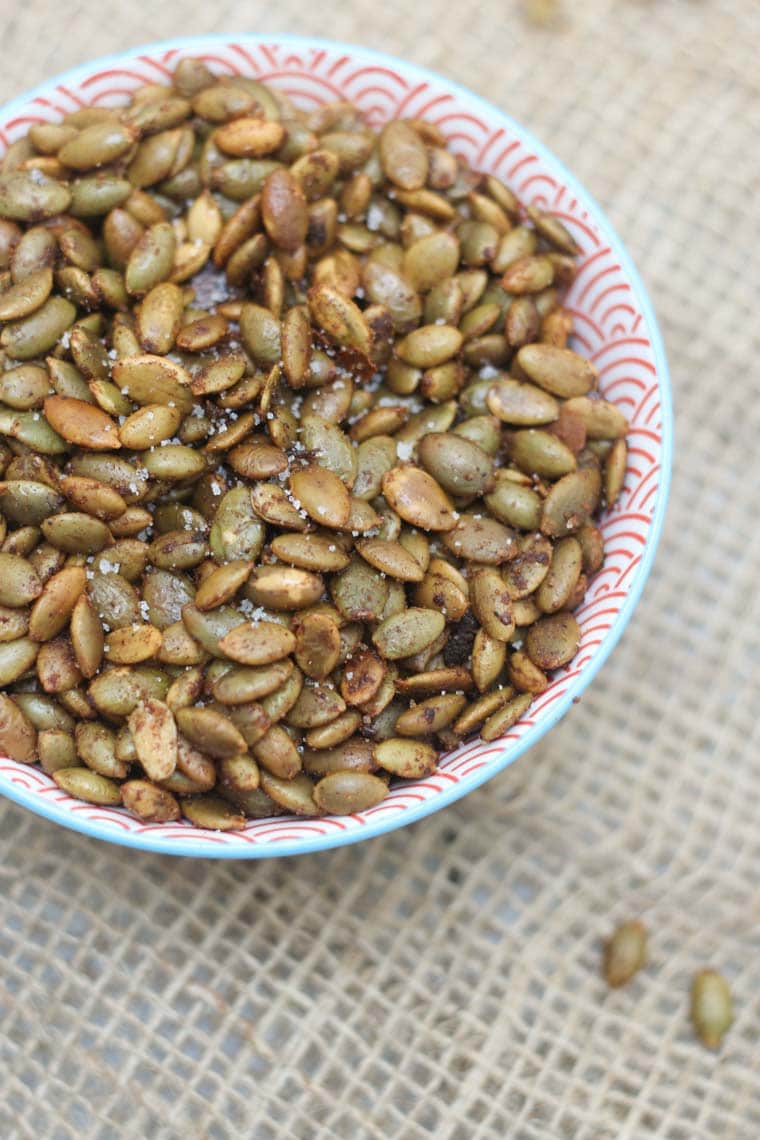 These Sweet and Spicy Roasted Pumpkin Seeds by Abbey's Kitchen sound absolutely delicious!
Dad's Nuts by Quite Good Food look so crunchy and yum!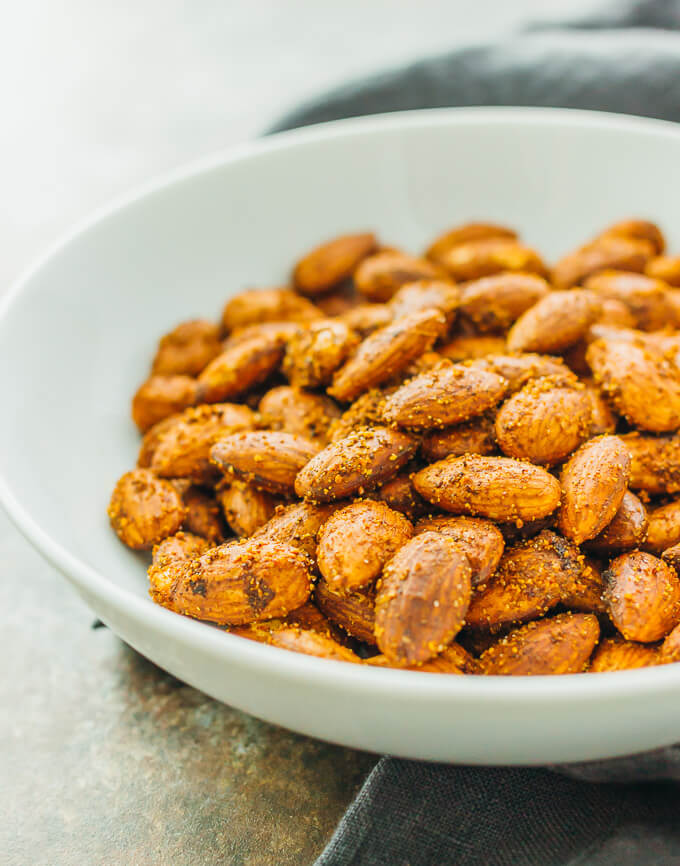 These Spicy Smoky Garlic Almonds by Savory Tooth look absolutely scrumptious!
These Spiced Rice and Nut Clusters by Ichiban Vegan have me drooling!
Santa's Merry Muesli by Delightful Vegans – a colourful muesli with a Christmassy flavour!
Love the look of this Christmassy Cranberry Pecan Spiced Skillet Granola by Strength and Sunshine!
Would love to eat some of this Almond Butter Pumpkin Spice Granola for breakfast! Recipe by The Hungry Herbivores
Delicious sounding Spice Cooke Granola by Fried Dandelions
The perfect gift for a total health nut – this Whole Grain Muesli looks delicious and nutritious by Plant Based Cooking!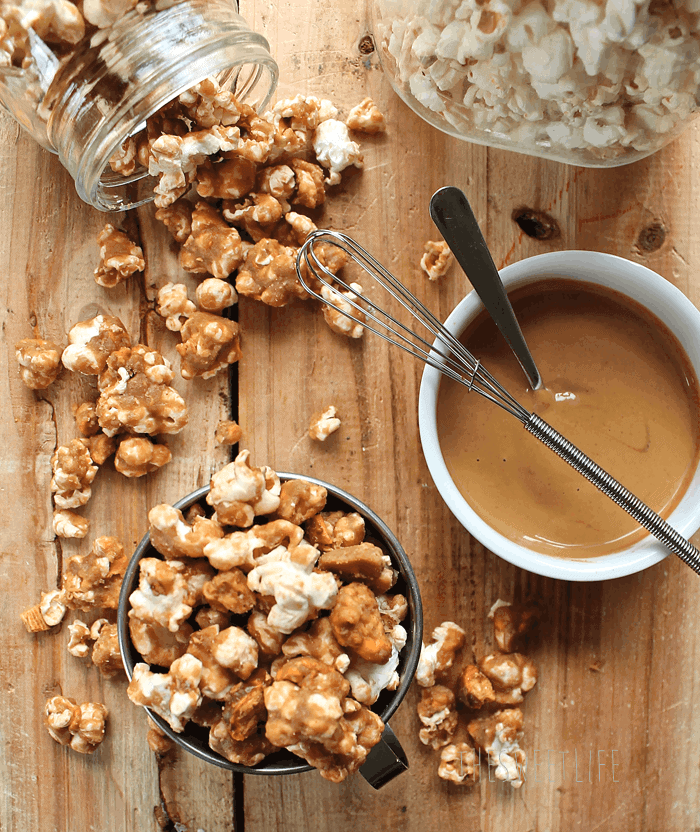 How moreish does this Peanut Butter Butterfingers Popcorn look from My Darling Vegan!
COOKIES:
Almond Crescent Cookies by Unconventional Baker are gluten free and refined sugar free!
Wish I was eating a batch of these Vegan Florentines by Discover Delicious right now! One of my fave cookies!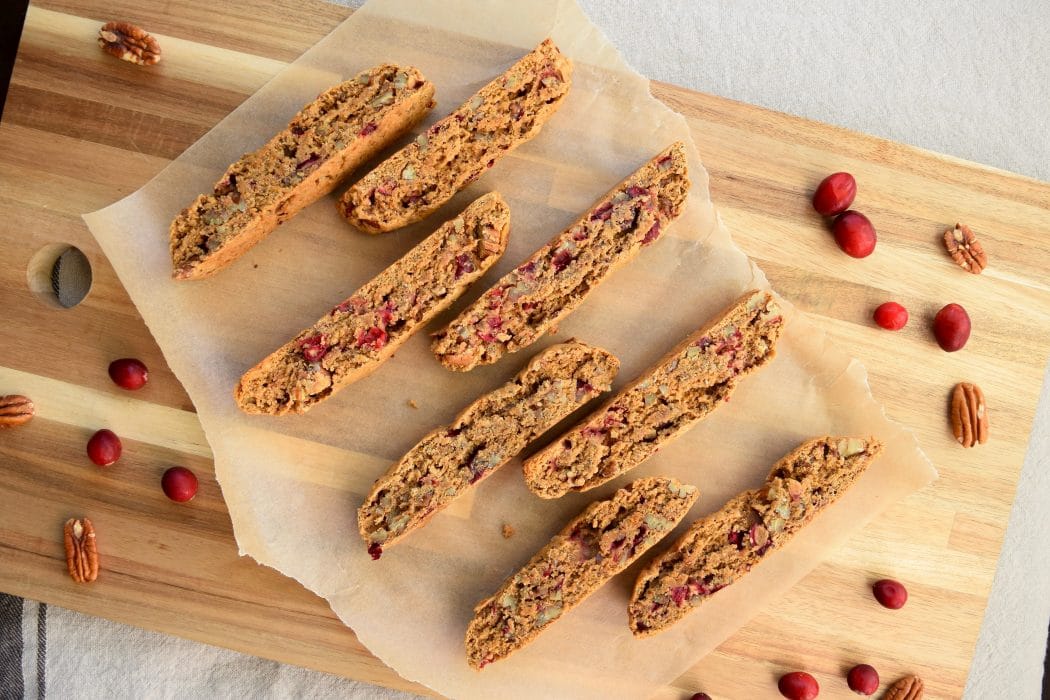 Loving this colourful Cranberry Pecan Biscotti  by Earth Powered Family!
Spice it up with some Nutmeg Spiced Cookies by Delightful Vegans!
We love everything mint-flavoured around Christmas time and these Vegan Chocolate Mint Cookies by Broke Foodies are no exception! YUM!
Beautiful Almond Cinnamon Christmas Cookie Stars (GF!) by The Travelling Oven!
Don't these Almond Joy Minis (and Mounds Minis) look scrumptious by The Fit Cookie!?
FUDGES, BARKS AND ROCKY ROAD:
Almond Cardamom Fudge by us- this moreish fudge would be a perfect gift for Christmas, or for the Christmas table!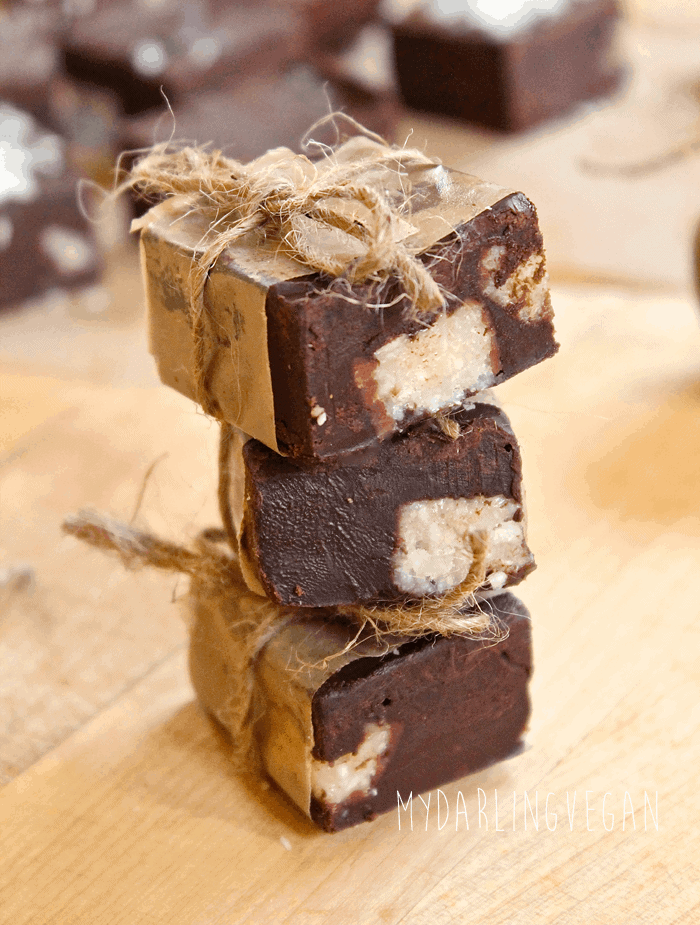 This Easy Almond Joy Fudge by My Darling Vegan looks mouthwateringly good!
Loving the look of this Chocolate Brownie Pecan Pie by Love Fed!
How amazing does this Rocky Road Bark look by Veggies Save the Day
The Most Epic Vegan Rocky Road by Delightful Vegans -we drool over this most days, and I'm definitely making a batch for Christmas!
Gorgeous Peppermint Bark by Pink Fortitude – definitely want this at our Christmas table!
Chocolate and Caramel is the best combo ever! Look at these gorgeous Easy Vegan Dark Chocolate Caramel Cups by The Movement Menu!
MINCE , SAUCES, JAMS AND BUTTERS: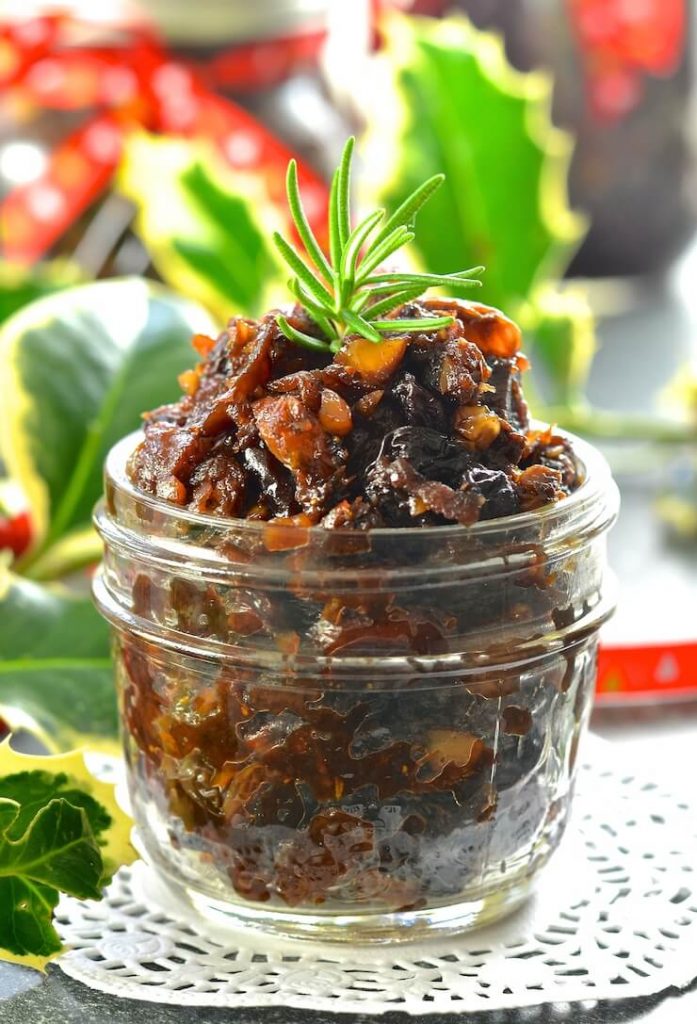 Vegan Mince Meat by A Virtual Vegan – a perfect concoction of fruits and spices to gift to someone this Christmas (especially if you see them beforehand so they can make puddings or fruit mince pies!)
..just like these delightful looking Gluten Free Sweet Mince Pies by Trinity's Kitchen!
What screams Christmas more than Cranberry Chutney!? Recipe by Yummy Mummy Kitchen
Mum's Tomato Relish by us! – Relish is such a wonderful gift anytime of the year and it goes with everything! One of my fave's is on toasties – or with our Pecan and Mushroom Wellington!
Gorgeous Lemon Curd and Blood Orange Curd by Sunnyside Hanne! Curd it up for Christmas!
How gorgeous and festive does this Tkemali – Georgian Plum Sauce and Khmeli Suneli Seasoning Recipe look by Happy Kitchen Rocks!
Vanilla Almond Cookie Butter by Glue and Glitter! I'd be more than happy to receive some of this goodness for Christmas!
Why not make someone a homemade Kajo Veggie Stock? It lasts for ages and is so useful!
DRINKS AND LIQUORS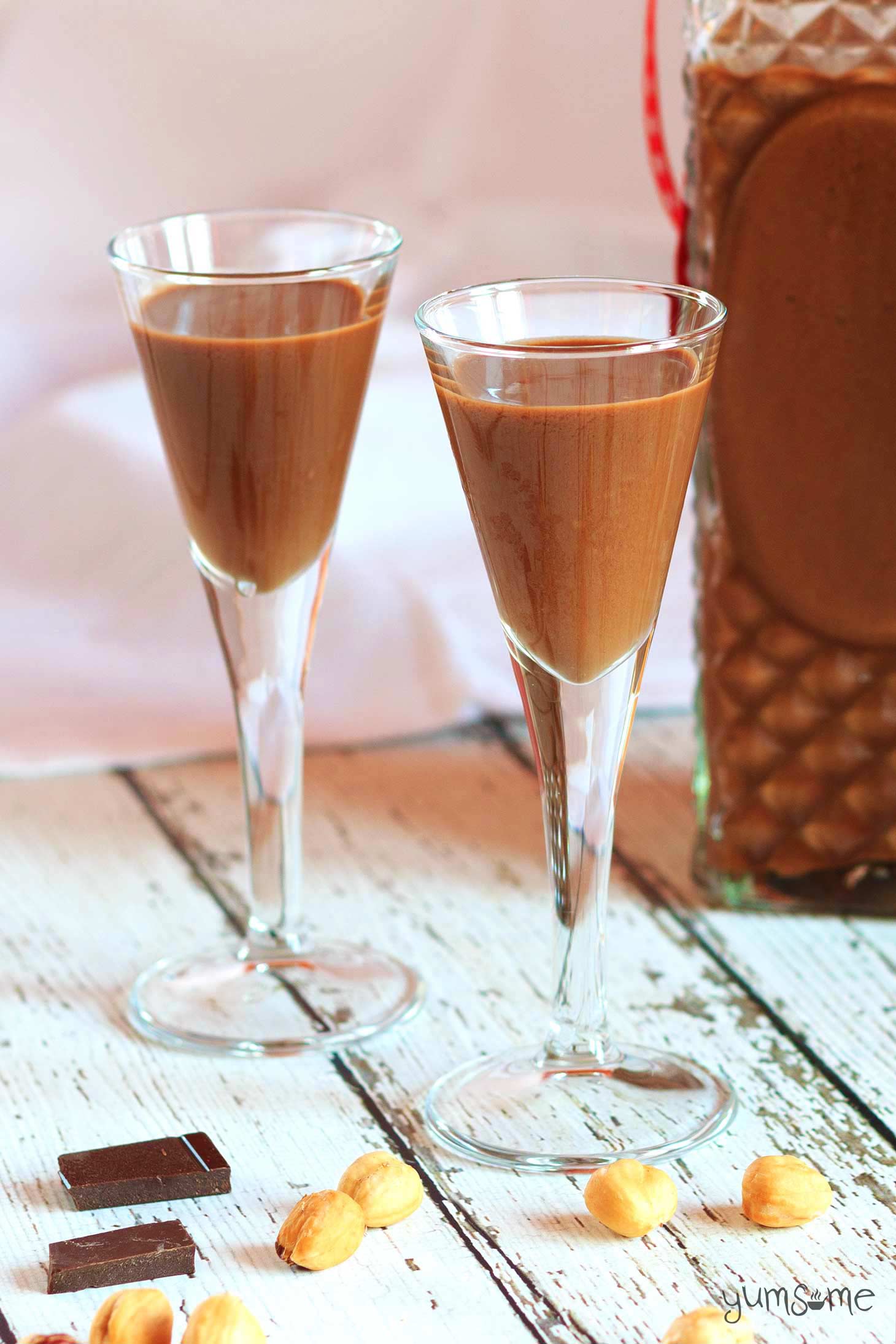 How amazing does this Vegan Nutella Cream Liqueur sound by Yumsome? Yes please!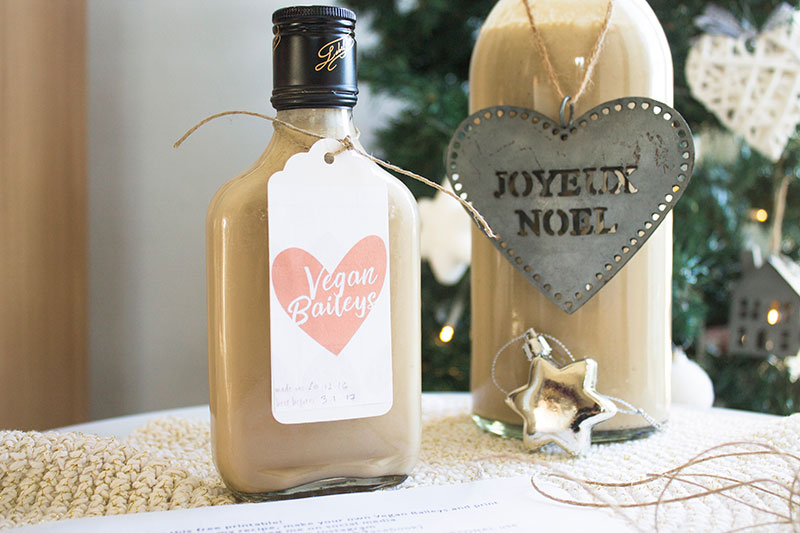 Vegan Baileys Irish Cream! Perfect Christmassy Gift! Recipe by Seven Roses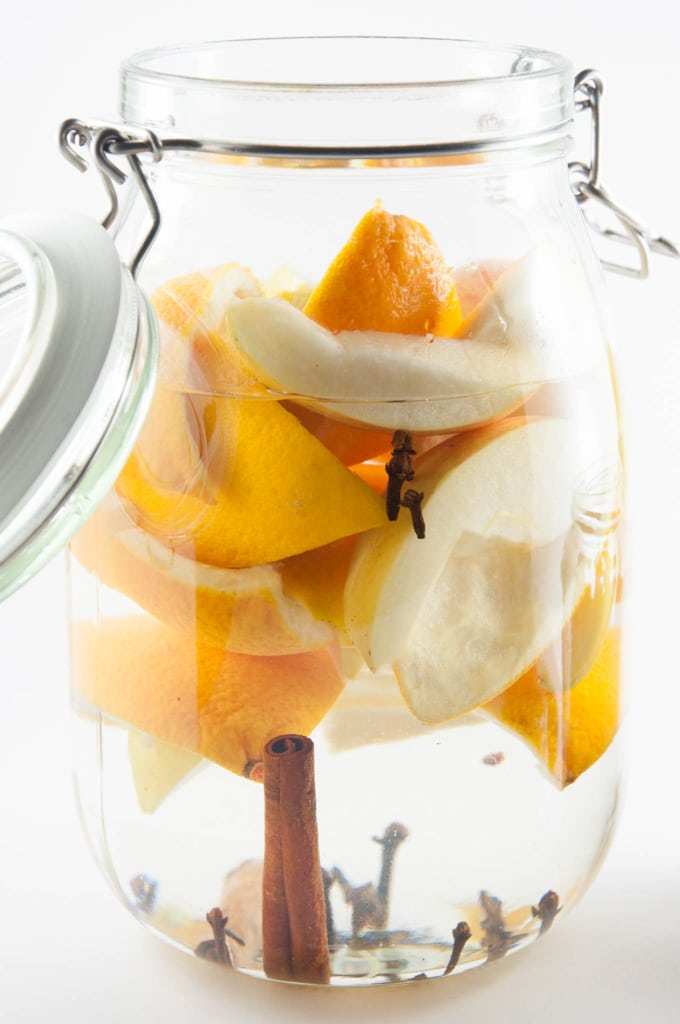 This Homemade Christmas Liquor is definitely on my to-make list this Christmas! Recipe by Elephantastic Vegan
OTHER EDIBLE GIFT IDEAS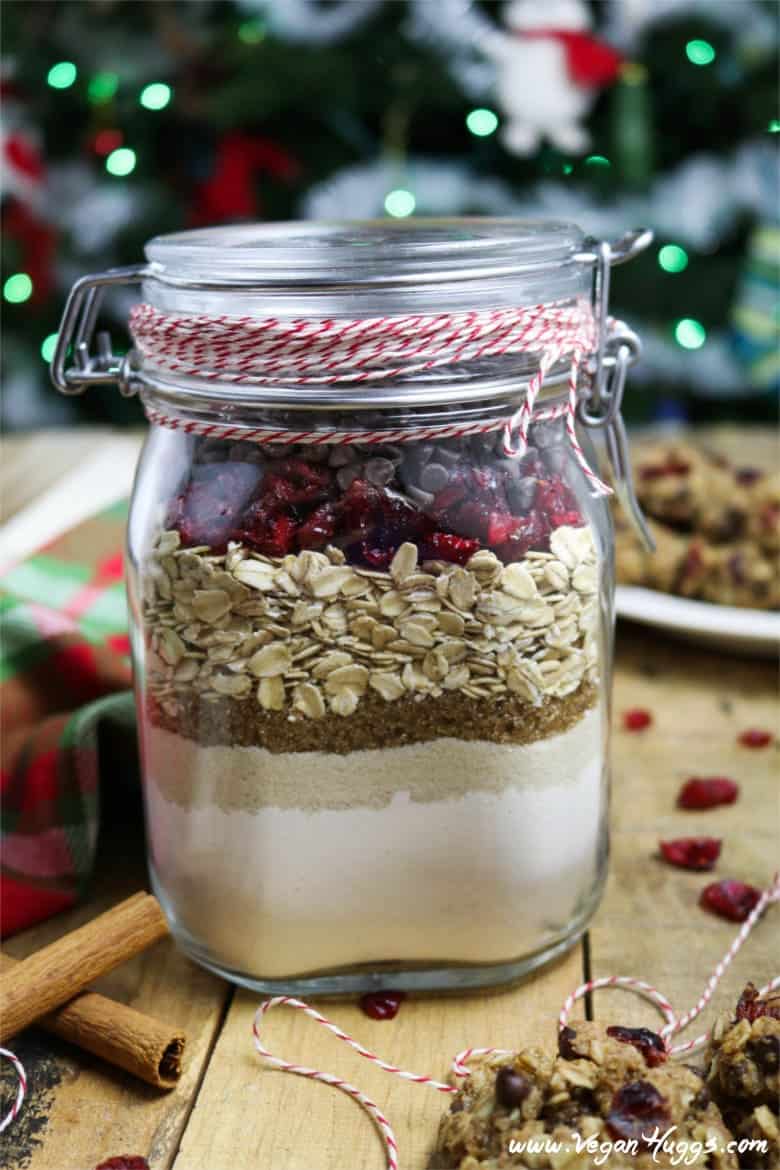 Love, love, love this idea of Cranberry Oatmeal Chocolate Chip Cookies in a Jar by Vegan Huggs!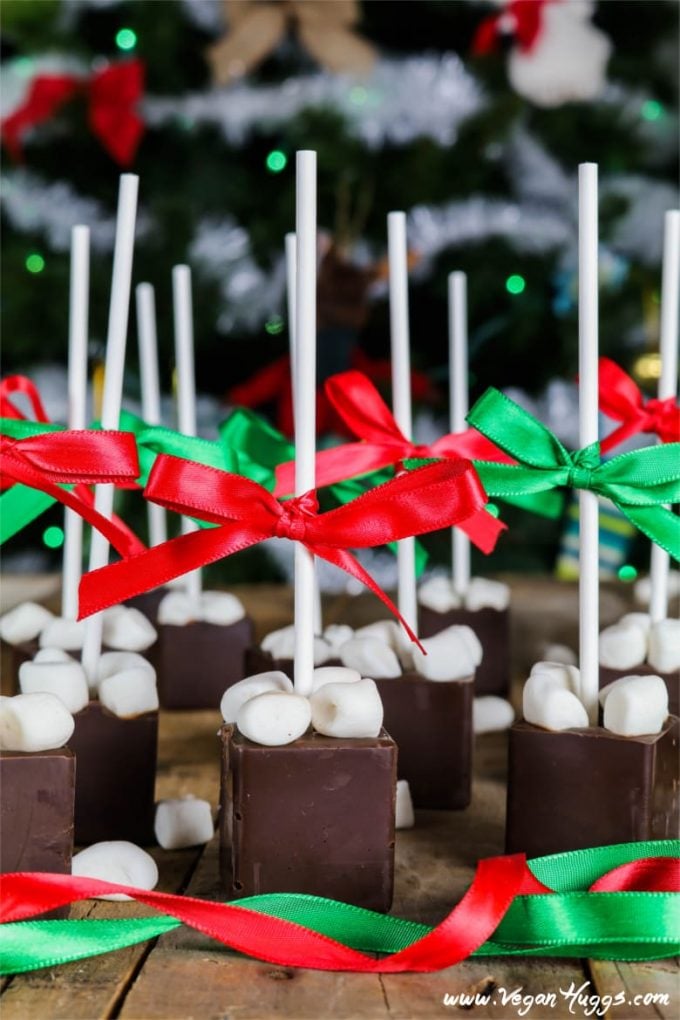 Also love this Hot Chocolate on a Stick – DIY Gift Idea by Vegan Huggs!
Homemade Salt! A great gift for foodies! Check out how to make this Vanilla Fleur de Sel, plus two other DIY gifts by Nourish and Nestle.
These Chocolate Dipped Candy Cane Meringues by Sunnyside Hanne look so perfect for the Christmas table!
Gingerbread Cake Mix in a Jar for 1 by Vegan Richa – This is a crazy good idea – and so cute!
Spiced Lentil & Split Pea Soup in a Jar by Eating by Elaine! Yes please! I would love this as a Christmas Gift!
Smoky Cheesy Vegan Mayo by Delightful Vegan – Yes please! Why not give someone vegan mayonnaise as a gift this year!
Love the sound of these Crispy Curried Chickpeas by Simply Vegelicious!
**********
I hope you all loved these ideas and get to make something yummy for your loved ones this Christmas! Please share these Homemade Vegan Food Gifts for Christmas with your family and friends!